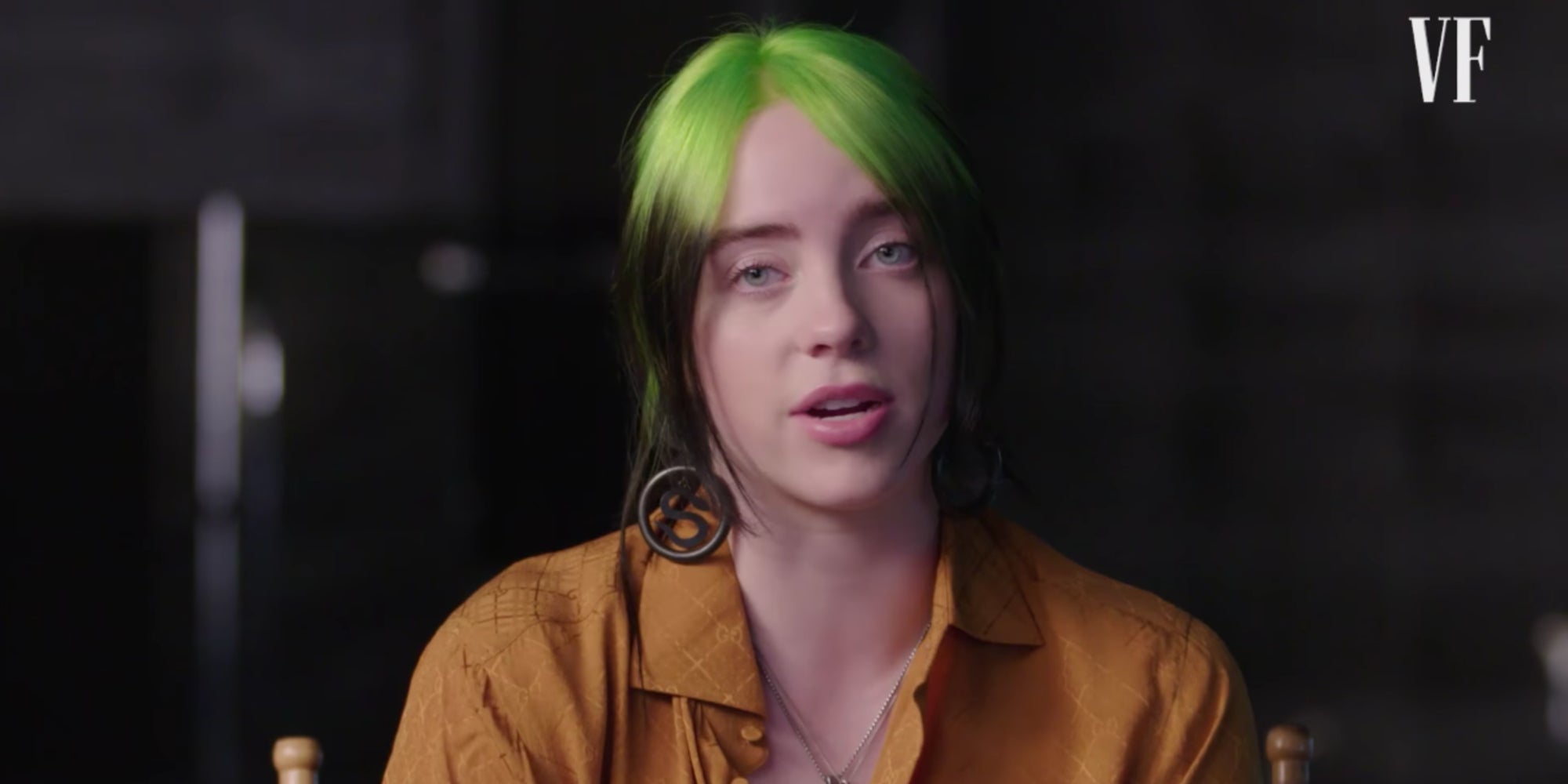 Singer-songwriter Billie Eilish has found herself yet again addressing comments regarding her appearance after a photo of her in a tank top went viral on social media.
In the fourth installment of her "time capsule" interview for Vanity Fair, the Grammy award-winning singer opened up about the body-shaming comments she received after photos of her in Los Angeles circulated online.
"There's this picture of me, like, running from my car to my brother's front door on like, a 110-degree day, in a tank top," Eilish says. "Everyone's like, 'Damn, Billie got fat!' And I'm like, 'Nope, this is just how I look! You've just never seen it before!'"
After being asked whether she thinks her messaging on body image has a positive effect, Eilish remarks that though "it's not really her for her to decide," she feels happy that young people can look up to her.
"I love having kids relate to me and tell me that I make them feel comfortable in their bodies. If I can do anything, I wanna do that," she says.
While she didn't directly address body-shamers in the interview, many shared their thoughts about the comments, with one Twitter user stating that they're "grabbing my nerf gun and going to war" on the singer's behalf.
if I see one more person scrutinize that photo of Billie Eilish in a tank top I'm grabbing my nerf and going to war. it was an unflattering angle, EVERYONE HAS THOSE, get over it. she is a powerful ass woman. she is beautiful. she does not need your approval of her body. stfu.

— sup beaches (@_karivictoria) November 28, 2020
Billie eilish is beautiful. The only people who don't see that is little boys that have high expectations for women and think being "fat" is ugly. No it is not. This is why she feels like she has to wear baggy clothes all the time to hide her body from boys like you guys. pic.twitter.com/XzIUbjdhlN

— Saba (@softlysmilin) December 1, 2020
"This is why she feels like she has to wear baggy clothes all the time to hide her body from boys like you guys," one user tweeted, referring to a comment Eilish made in a 2019 Calvin Klein ad about feeling the need to cover up to prevent people from making comments about her body.
all the incels who are fat shaming Billie Eilish probably haven't seen the female body outside of hentai and sports illustrated. fuck body negativity, all my homies hate body negativity.

— 𖤐t@nn3r𖤐 (@dst_nnw) October 14, 2020
@billieeilish I know I'm late as fuck with this, home girl is a beautiful goddess, the world fat shaming her the first time she comes out in public not wearing super baggy clothes sickens me. Billie you're a beautiful young lady, and don't let this hateful world bring you down.

— XGN DabZ VII (@XGNxDabZxVII) October 27, 2020
Nevertheless, it seems like people have made it clear where they stand on the repeated comments about the singer's appearance.
Watch Eilish's full interview with Vanity Fair below.
H/T Insider
The post Billie Eilish responds to body-shaming trolls who called her 'fat' after viral tank top photo appeared first on The Daily Dot.
Read more: dailydot.com