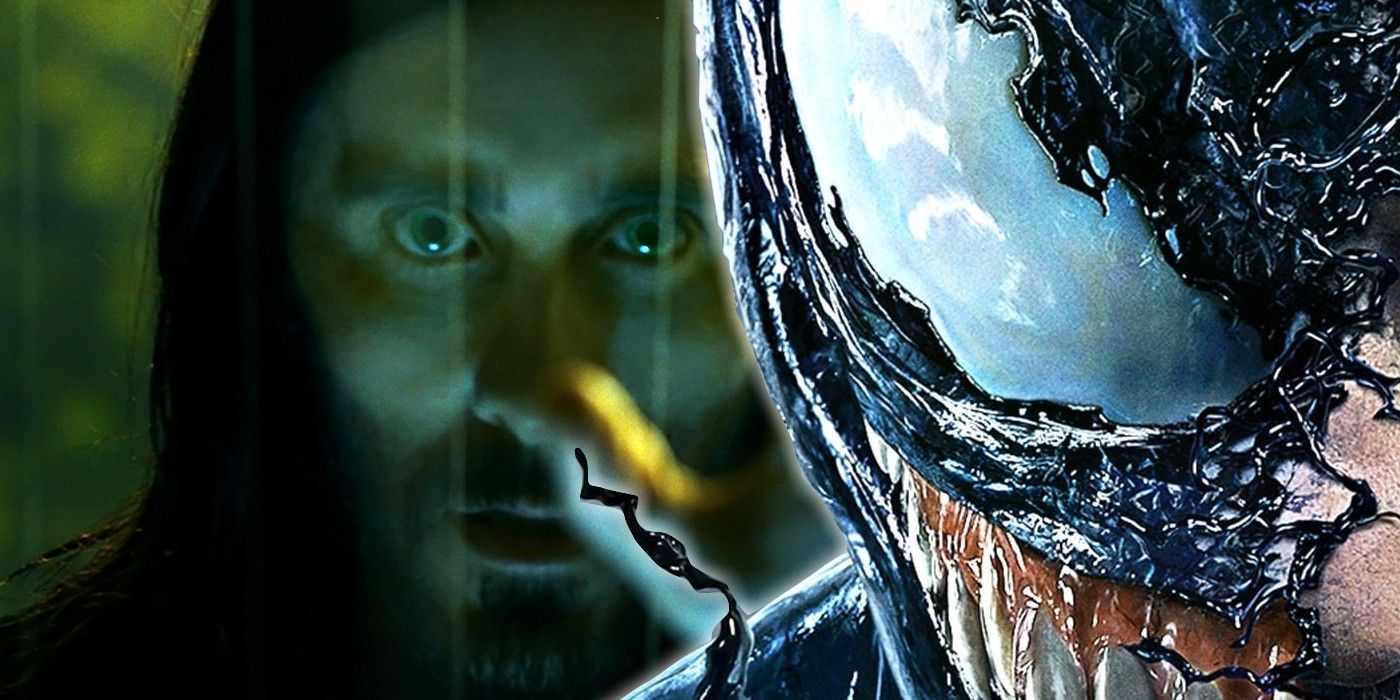 Sony's marketing for its Morbius movie and Venom 2 emphasizes their connection to the MCU. When the first Venom hit theaters in 2018, its connection to the MCU was tenuous at best. Producer Amy Pascal infamously referred to the movie and other developing Spider-Man villain spinoffs as "adjuncts" to the franchise in 2017, but later walked those comments down. However, that's changing in the wake of Marvel Studios and Sony striking a new deal to share the rights to Tom Holland's iteration of Peter Parker and the greater universe of Spider-Man characters.
The trailer for Morbius confirmed the upcoming spinoff will take place in the MCU, and even teased a scene where scientist-turned vampire Michael Morbius comes face to face with Michael Keaton's Adrian Toomes (aka. The Vulture) from Spider-Man: Homecoming. Leaked set photos has since revealed the ongoing Morbius reshoots are further beefing up the film's MCU ties by incorporating additional references to Spider-Man having gone on the run after he was framed for Mysterio's death in last year's Far From Home. Even Sony's viral marketing is getting in on the fun now.
Related: Sony Can't Deliver On Jared Leto's Morbius Tease Without Marvel's Help
A recent post on the MCU's Flash Thompson Instagram account – which Sony set up to promote Far From Home – alludes to Morbius directly, with Flash reminiscing about the days when the world wasn't being "destroyed by vampires, aliens and flying robot people". The artwork in the post (which is based on this fan art by SPDRMNKYXXIII) also features the front page from an edition of The Daily Bugle (which, yes, isn't a newspaper in the MCU) mentioning Spider-Man is missing and the serial killer Cletus Kasady is on the loose. You can check out a screenshot of the post, below.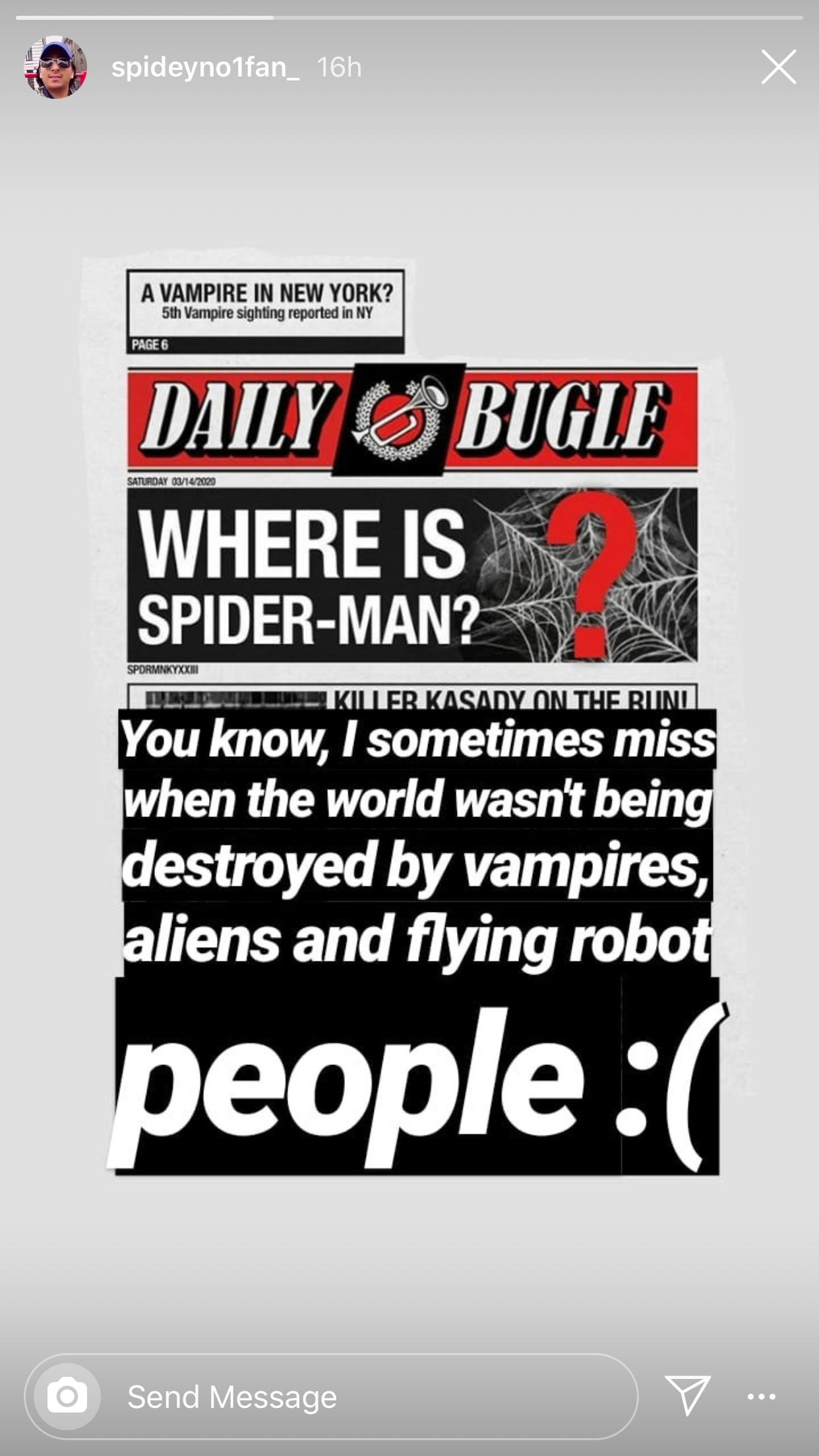 Kasady, of course, was played by Woody Harrelson in Venom's mid-credits scene and will serve as the primary villain in Venom 2. Venom actor Tom Hardy even took to his own Instagram account today to post a separate image from the sequel, teasing Kasady's new look (and combed hair) in the sequel. Clearly, the Flash Thompson post is meant to emphasize that Spider-Man, Morbius, and the characters from the Venom franchise all exist in the same shared continuity, e.g. the MCU. It's further believed Sony is building towards a Sinister Six movie that could see any combination of these characters either joining force or squaring off against one another, if not a separate foe. That would also include whichever Spider-Man character is getting a film on the 2021 date Sony claimed last week (assuming it's not for Sinister Six).
That said, Morbius and Venom 2's MCU connection is expected to be one-sided, as there's been little to no indication the larger franchise will acknowledge the titular characters outside of the Spider-Man movie spinoffs. It could be a bit like the relationship between the Marvel Netflix TV shows and MCU movies, where the former frequently reference the latter, but not vice versa. That might come as disappointing news to fans who're hoping to see Morbius and Venom face-off with Avengers other than Spider-Man down the line. But for those who just want to see Holland's web-slinger interact with these classic Spidey baddies, even a one-sided connection is cause for celebration.
NEXT: Which Spider-Man Spinoff is Coming After Venom 2?
Source: Sony/Instagram
Read more: screenrant.com