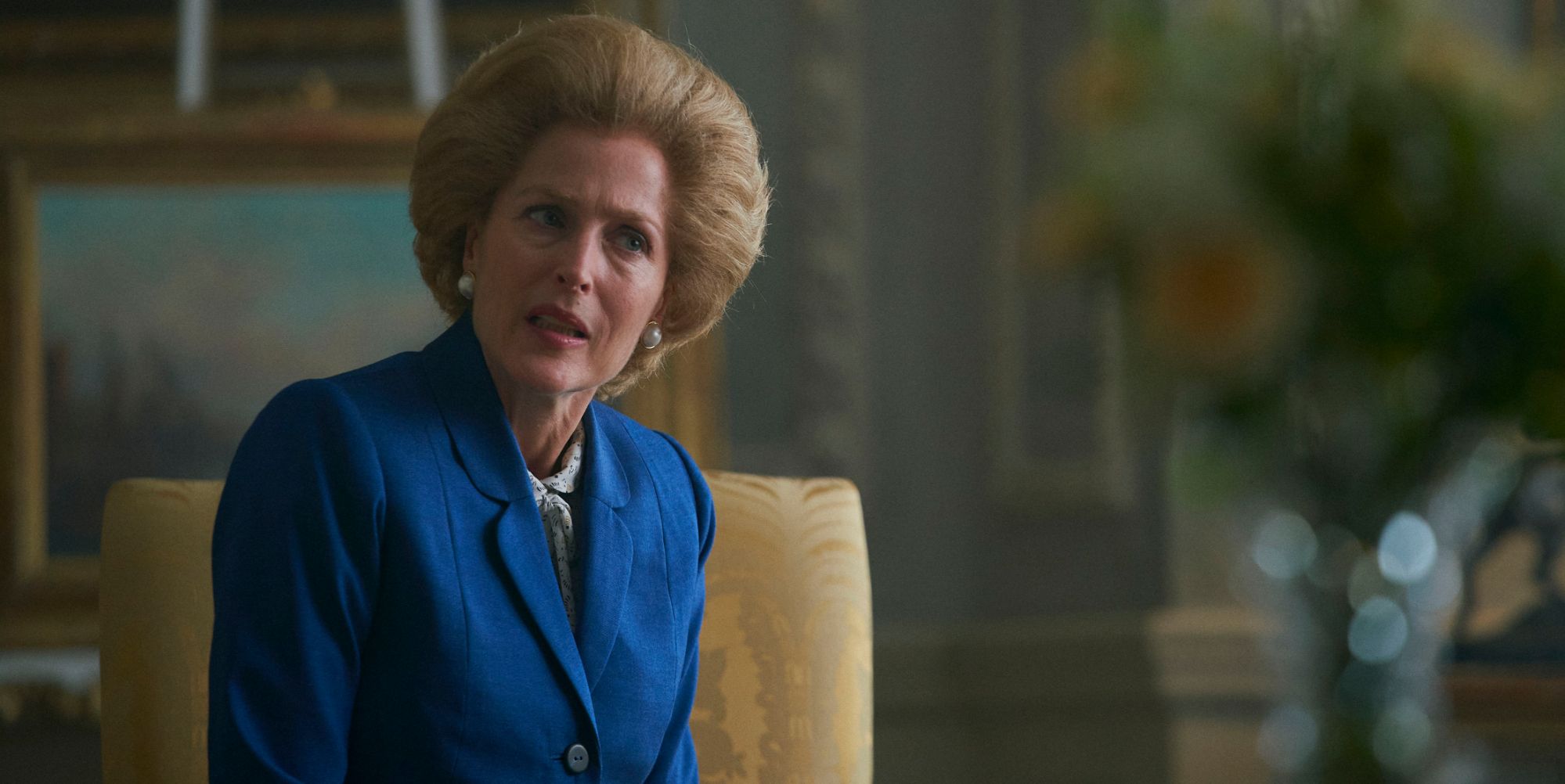 A hilarious The Crown season 4 viral parody video has a ridiculous Margaret Thatcher impression. The fourth season of the hit Netflix series continues telling the story of Queen Elizabeth II (Olivia Colman). The Crown season 4 spans from 1979 to 1990, featuring notable figures like Diana Spencer and England's first female Prime Minister, Margaret Thatcher. (Gillian Anderson.)
If there was ever a true foil for the stoic Queen Elizabeth II, it was the "Iron Lady," Margaret Thatcher. Elizabeth's husband Phillip joked near the start of The Crown season 4 about the terrifying prospect of two women ruling the nation, but Elizabeth seemed excited by the idea of another woman in power. It was apparent upon their first meeting that Thatcher and Elizabeth may have shared a gender, but the similarities between the two women ended right there in terms of politics and character. While Elizabeth was quiet and reserved, Thatcher was bombastic and outspoken in her beliefs and policies, no matter how unpopular they were with the people. The contrast between the two women couldn't be more apparent during Thatcher's first private audience session with the queen.
Related: The Crown Season 4: How Accurate Is Gillian Anderson's Margaret Thatcher?
Comedian Lisa Beasley parodied Anderson's take on Thatcher's voice in a hilarious season four viral video. Beasley's take on Thatcher is a spot-on impression, from the drawn out dramatics of her bow before the queen (Beyonce in this case) and her voice. Check out the hilarious video in its entirety below.
Beasley also filmed her take on Thatcher's disastrous Balmoral visit with the queen. Thatcher may have failed the Balmoral Test with spectacular aplomb, but Beasley's parody videos are hilariously on point for the series. Although Thatcher's unpopular policies ultimately led to her resignation after eleven years as Prime Minister, The Crown season 4 has been on the opposite trajectory of popularity. The Netflix dramatization has been so popular that the British government worried that people would forget that The Crown is fiction. Although many things in The Crown have been dramatized, the show does utilize actual historical facts and events in order to present an utterly compelling show. Margaret Thatcher certainly was a larger-than-life personality. Hopefully Beasley will make more hilarious Margaret Thatcher videos with her Queen Beyonce.
One mark of a successful show is when it inspires popular parodies. The Crown season 4 may be the show's most successful season in terms of social media interaction. While the story of Diana and Charles was a huge part of season 4, Anderson's portrayal of Thatcher also stole the show many times. Fans will have to content themselves with rewatching season 4 and hopefully seeing more parody videos until The Crown season 5 release in 2022.
Next: The Crown Season 4: How Much Was "Real."
Source: Lisa Beasley/Twitter
Read more: screenrant.com